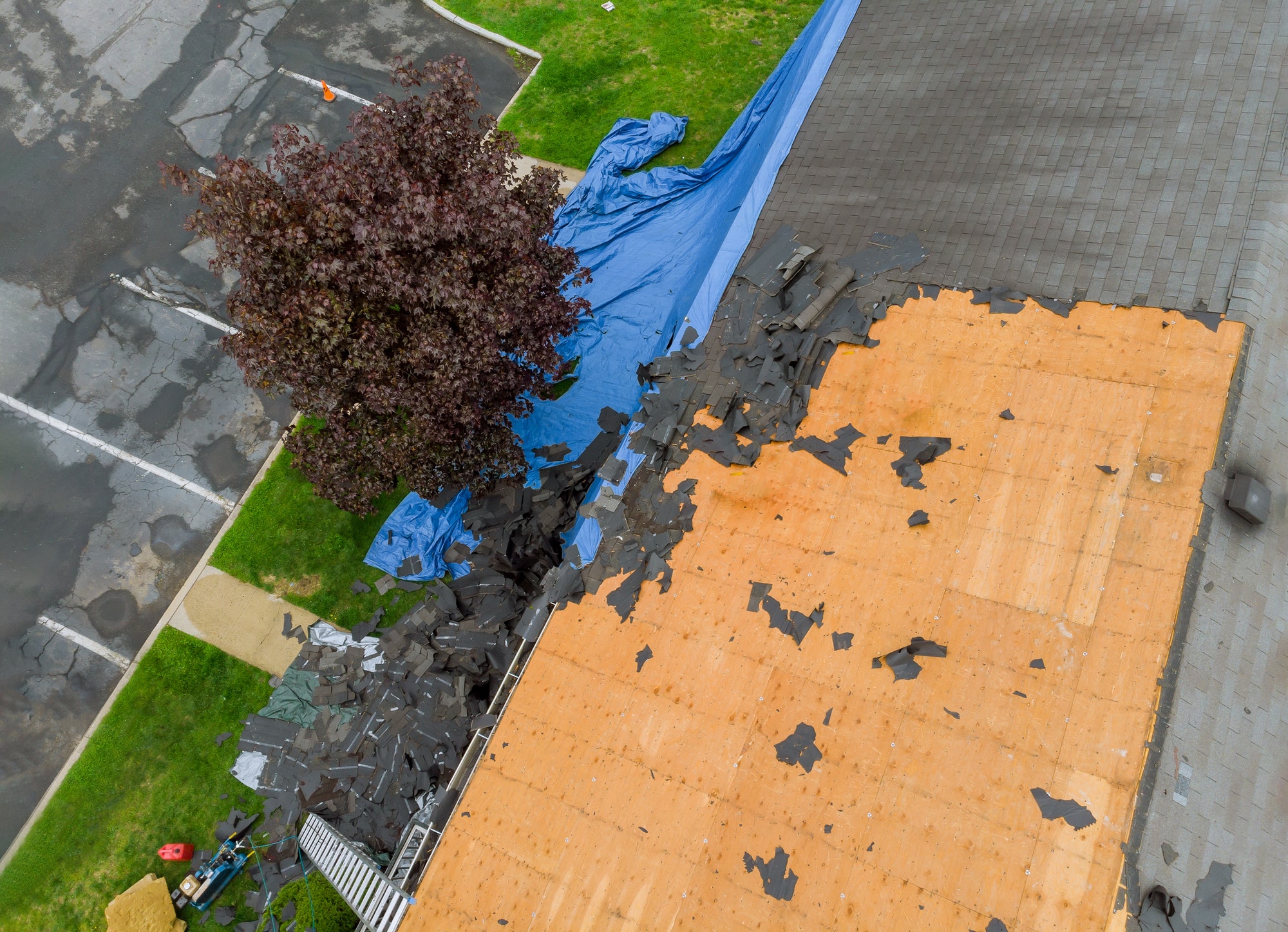 Insurance Claims As They Relate To Roofing Replacement
Are you in Edgewater Maryland and need roofing repair or roofing replacement? Perhaps the unforeseen costs of repairing or replacing a roof are stressing you and you do not know what to do. If that sounds like you, then we have great news for you. You do not have to shoulder the financial burden of fixing your roof alone if you have insurance.
Some insurance packages such as homeowner's insurance allow you to file for an insurance claim and have your roof fixed. However, it's not as simple as it sounds because some insurance policies only take care of the roof if it is destroyed as a result of acts of nature or an accident.
What can you do to guarantee that your roof replacement costs are covered by an insurance company? Read on to discover how.
Can your homeowner's insurance pay for roof replacement?
The roof is the most exposed part of the house and is most vulnerable to elements of nature such as wind, rain, snow, and heat from the scorching sun. As a result of this, most homeowners' insurance policies cover the roof, including all the costs of replacing it in case it gets damaged.
But as we mentioned earlier, your insurance claim for roofing replacement or roofing repair will only be valid if the damage is caused by factors beyond your control such as:
Acts of God
Sudden accidents
Violent windstorms
Wildfires
Cyclones
Tornadoes
Floods
Hurricanes
Hail
Other unforeseen incidents
This means that if your roof deteriorates as a result of neglect on your part, the insurance will not cover the costs of the roofing replacement. Additionally, insurance companies cannot cover the replacement costs of a roof that has deteriorated over time as a result of wear and tear.
People living in high-risk areas (areas prone to floods, hurricanes, tornadoes, and many more) tend to pay higher deductibles for their insurance, compared to people living in low-risk areas.
In some cases, residents living in high-risk areas may be required to buy additional or separate insurance coverage other than homeowners insurance. Some of the extra coverages that one should buy to cover roof replacement costs among others in case of accidents or acts of nature include:
Hurricane insurance coverage
Windstorm insurance policy
Whenever possible, we highly recommend that you take good care of your roof to save on repair and maintenance costs. Besides, if your roof begins to leak after a thunderstorm, the insurance company may not cover repair costs because they may claim that the roof was initially worn out due to wear and tear.
In such a scenario, if you can prove that your roof was in excellent condition during the thunderstorm, the insurance company will have no choice but to approve your insurance claim for roof replacement.
How to get an insurance company to pay for roof replacement?
A homeowner's insurance company will pay for coverage in special cases even though they were not stipulated in the insurance policy. For example, if for whatever reason your roof comes crashing down, the insurance company will cover the replacement costs. Also, if your roof gets torn off, you will likely receive coverage. Such dramatic events are likely to be covered by the insurance company if they were out of your control.
However, there are scenarios when an insurance company can decline to cover the costs. For instance, if some roof shingles are nicked off during a violent thunderstorm, the insurance company may classify this as cosmetic damage and decline the insurance claim.
Therefore, to ensure that an insurance company will approve your insurance claim, ensure that you take good care of your roof. You can do this by:
Getting rid of any debris that may gather on the roof
Do not allow the roof to collect or hold water.
Trim back any tree branches that may be hanging over or touching the roof.
Always check the condition of the gutters and shingles, especially after long spells of heavy snow or heavy storms.
Additionally, for your insurance claim to be approved, keep records of any repairs. If you hire professional roof inspectors to check your roof occasionally, keep a record of the reports. Also, before and after photos of the roof will come in handy when filing for an insurance claim.
The claim process of roof insurance
There are important things you should consider when filing for a roof replacement insurance claim. They include:
Do not sign any contract with a roofing company until the insurance claim is approved. You can avoid the messy financial drain that ensures once the insurance company refuses to approve the claim for roofing repair or roofing replacement.
Ensure that an insurance adjuster comes and checks the condition of your roof. The insurance adjuster is the one who will determine whether your roof will be covered by the insurance or not. If the roofing company assures you that your roof will be covered, remember that the insurance adjuster has the final say.
You can choose a roofing company of your choice. Once you determine that the roof needs to be replaced, find a good roofing company in your area that will repair your roof.
Are you in need of an efficient roofing company in Edgewater Maryland that will repair or replace your roof? Contact us today for roofing repair and roofing replacement services.