Residential Roof Replacement in
Ashton, Maryland
The neighborhood of Hampshire Greens, a luxury residential golf community, is located eight miles north of Washington DC's beltway in eastern Montgomery County. Located in the historic Sandy Spring/Ashton area, this neighborhood boasts a 717-acre community of 286 estate homes built on grassy hills and surrounded by woods. With a public golf course operated by the Montgomery County Revenue Authority, and plenty of shopping near by, this is a very sought after neighborhood!
This roof was a challenge: there were multiple areas of hail and wind damage, along with discontinued Horizon shingles. But we solved all of these problems with grace and elegance—incorporating our custom copper roofing designs into the new roof and ensuring that everything had a seamless finish.
We'd like to thank the homeowners for trusting us with their home—and for their willingness to let us take pictures of our incredible work!
This roof has a lot of wind damage caused to it. The shingles are missing in many areas and the wood underneath is exposed. Some of the wood has been damaged from the exposure to the elements. The roof cannot be repaired and will need to be replaced when it has this much wind damage.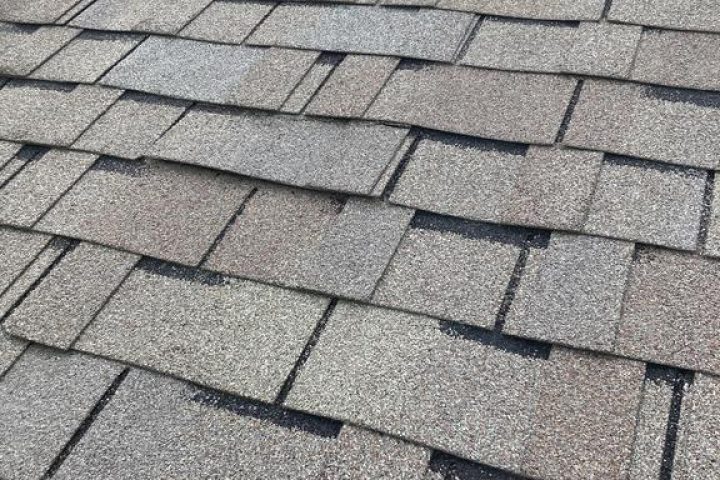 This roof is a good example of the kind of damage that hail storms can cause to roofs. In this photo, you can see that the roof has a large dings and dents all over it. This will cause the roof to wear out much sooner and makes the entire roof more vulnerable to water damage.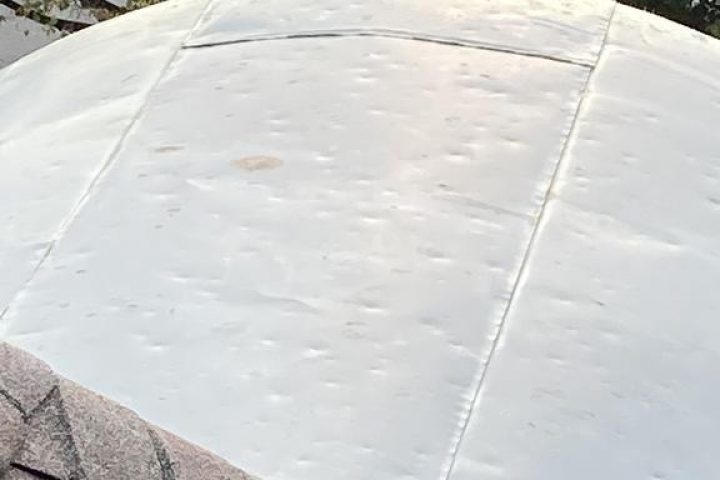 This roof has a lot of cracked shingles on it. Cracked shingles are bad because they tend to allow water through the cracks and leak into your house. Over time this can cause major damage and even put you at risk for mold! This is why it's so important to pay attention when something like this happens.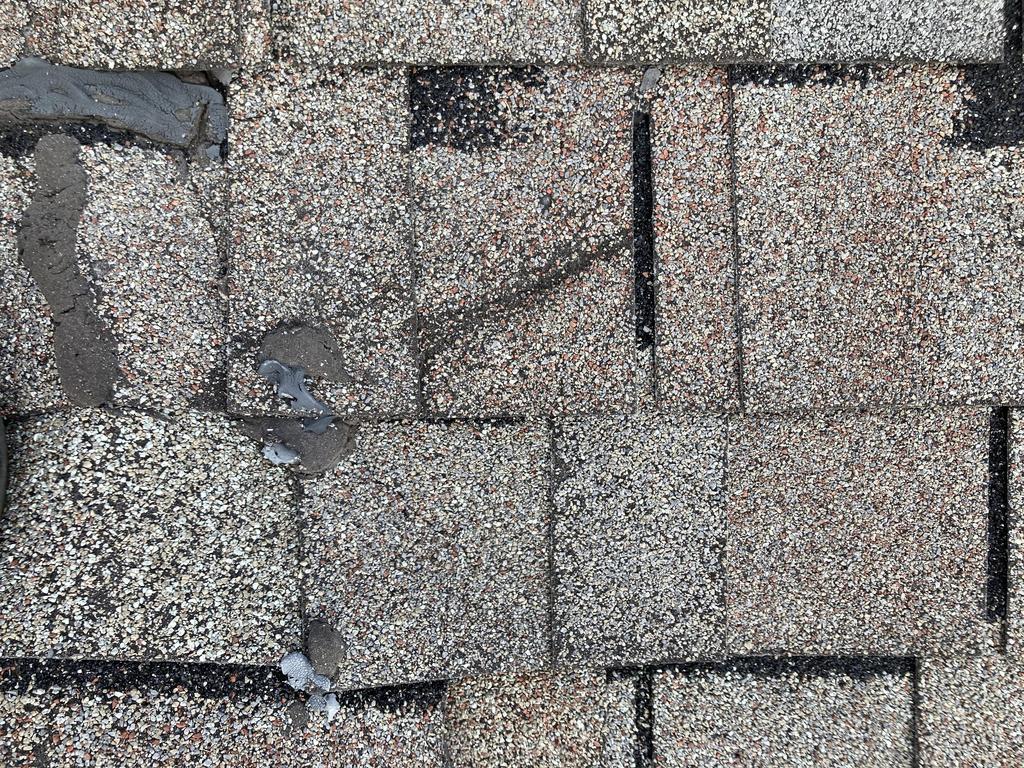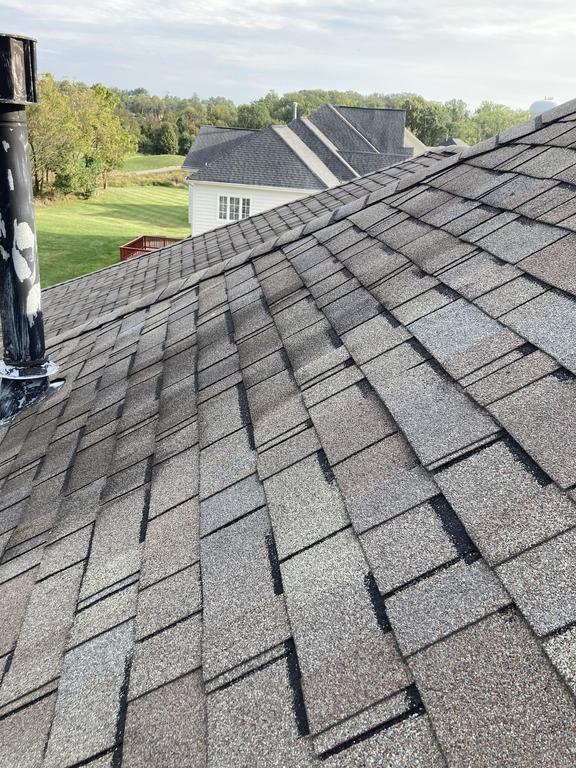 When it came time for the owners of this home to get a new roof, they knew what they wanted: a team of experienced roofing experts who pay close attention to details.
That's why they chose Prestige Restorations, headquartered in Edgewater, MD. With our deep expertise in the field, our team was able to ensure that every aspect of the roof installation from start to finish was perfect.
We know that the appearance and function of a roof is a critical part of any home, so we made sure that these homeowners were thoroughly satisfied with our work.
We specialize in a variety of roof designs, including copper roofing. Copper is one of the few metals that does not require painting or any other protective coating to maintain its beautiful appearance over time. It will naturally oxidize until it develops an attractive greenish patina that protects itself against further corrosion.
We used Owens Corning ProEdge shingles, which are popular in this neighborhood because of their durability and aesthetic. The flashing was made by Raytec, and holds up well to heat and cold. We chose Top Shield for the drip edge, which will prevent any water from seeping behind the gutters. Not only is the roof looking great, it's also ready to face whatever Mother Nature has in store for it!
Our roofing company uses only the best roofing products on the market today. We know that you want your new roof to last for as long as possible, so we go out of our way to make sure we are providing our customers with the highest-quality products available.
We also understand how important it is to be able to afford a new roof when you need one. That's why we work hard to use high-quality materials in a way that will still allow us to provide you with an affordable price. We can work with any budget, and we want you and your family to feel safe in your home.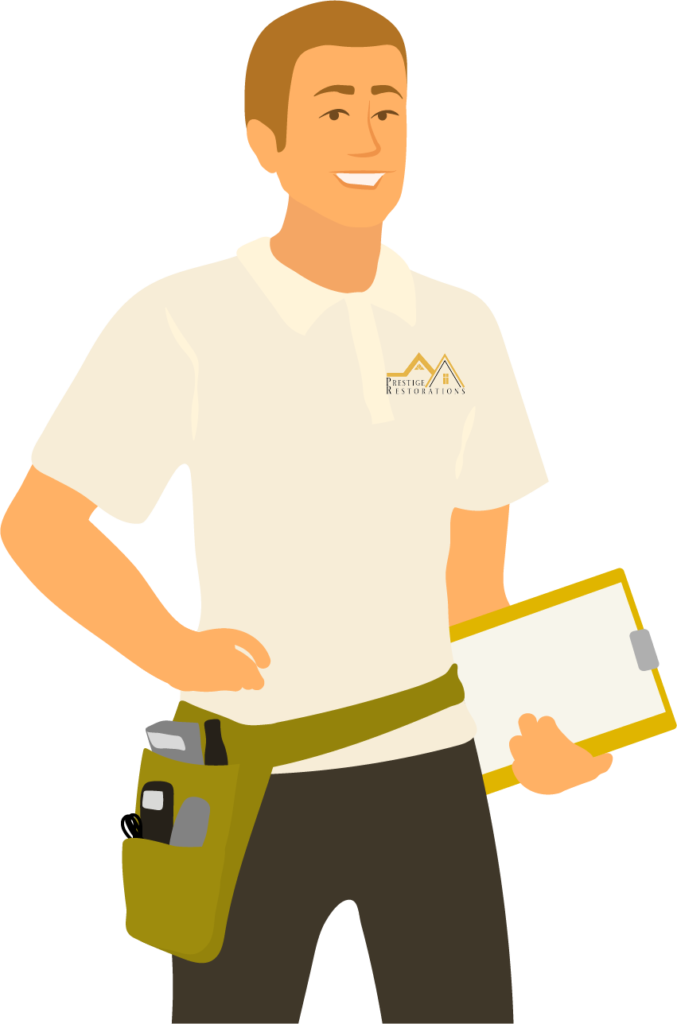 We provide
FREE inspections!
What are you waiting for?
We make it easy, so you don't have to worry!
We will send our team out to inspect your roof, siding and gutters for storm related damages. 
Immediately following a successful insection, our project manager will assit you in calling the claim into your insurance company
An insurance adjuster will want to come assess the property to confirm the claim. Our Project Manager will meet with them as your representative.
Once the adjuster writes up the work order, we'll get right to it installing your new roof, siding and gutters!