Prince Frederick Maryland
Roof Replacement
This project involved a full roof replacement, outdoor overhang ceiling repair, and a complete building softwash for Prince Frederick Associates in Prince Frederick, MD. Our team worked diligently to remove the existing roofing materials and install new high-quality roofing products, such as IKO Dynasty AR IR Frostone Gray shingles with ArmorZone and Class 3 Impact resistance.
We also repaired the outdoor overhang ceiling and performed a comprehensive softwash of the entire building to ensure a clean and refreshed appearance. The project required the use of various roofing materials, including synthetic underlayment, ice and water shields, drip edges, starter strips, ridge vents, and roofing nails.
Our team of experienced professionals completed the project efficiently, ensuring the building was restored to its original condition and met all necessary safety standards. The end result was a fully restored roof, improved curb appeal, and increased property value for Prince Frederick Associates.
During the initial assessment of the property, our team identified three primary points of repair. First, we discovered storm damage on the roof, including missing and damaged shingles, which had allowed water to infiltrate the roofing system. Second, the outdoor overhang ceiling showed signs of water damage, with visible rot and discoloration. Lastly, the building's exterior exhibited a buildup of dirt, algae, and mildew, which required a thorough softwash to restore its appearance.
The storm damage on the roof resulted in numerous missing and damaged shingles, leaving the underlying roofing structure exposed and vulnerable to water infiltration. This led to leaks, which in turn caused further damage to the interior of the building, including water stains and potential mold growth.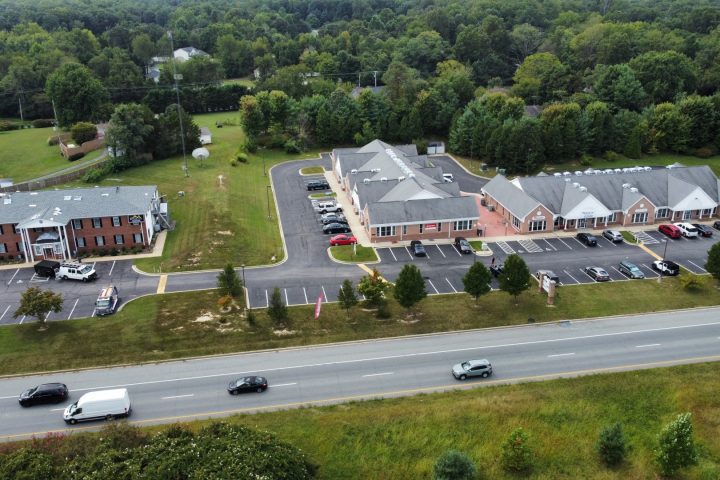 The outdoor overhang ceiling exhibited visible signs of water damage, including rot and discoloration. This damage likely resulted from the compromised roofing system and inadequate flashing, allowing water to seep into the ceiling structure. Left untreated, this could have led to more extensive structural issues and a potential collapse of the ceiling.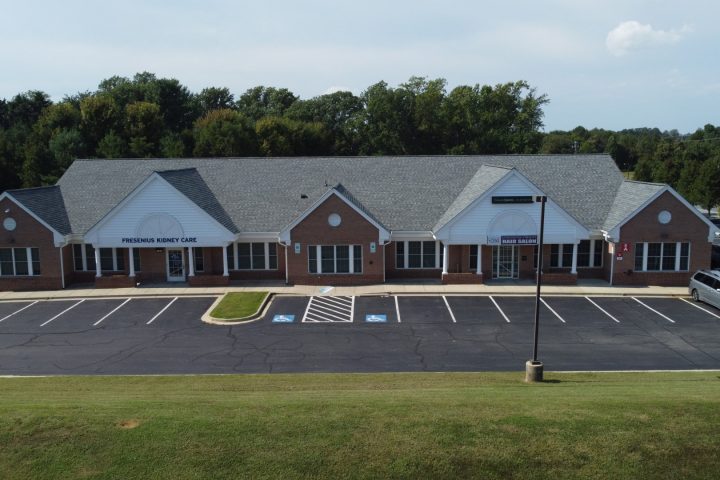 The building's exterior showed a significant buildup of dirt, algae, and mildew, detracting from its appearance and potentially causing long-term damage to the facade. These contaminants can eat away at the building materials, eroding their integrity and potentially leading to costly repairs in the future.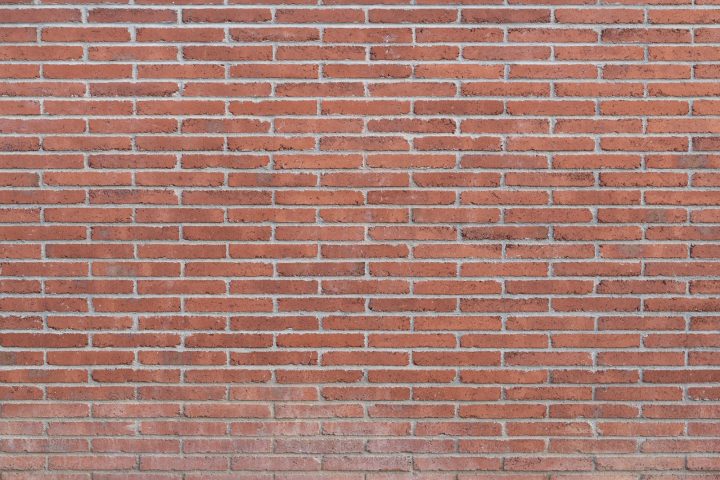 The installation process began with the removal of the old roofing materials, followed by a thorough inspection of the underlying roof structure to ensure its integrity. Next, our team installed a high-quality synthetic underlayment and ice and water shields to provide superior protection against the elements.
We then installed IKO Dynasty AR IR Frostone Gray shingles using industry best practices, ensuring proper nailing patterns and placement of starter strips, drip edges, and ridge vents. Our team also paid close attention to flashing around roof penetrations and installed new aluminum pipe flashing and step flashing to prevent potential leaks.
During the installation process, our team encountered a minor challenge with the outdoor overhang ceiling repair. Due to the extent of water damage, some structural components required reinforcement. Our skilled professionals quickly addressed the issue, ensuring the ceiling's stability and longevity.
The entire installation process took approximately two weeks to complete, resulting in a high-quality, long-lasting roofing system that not only met but exceeded industry standards. Throughout the project, our team maintained open communication with the client, providing updates and addressing any concerns as they arose.
With the new roof in place, our team completed the project by performing a full building softwash, effectively removing dirt, algae, and mildew from the exterior surfaces. The combination of the new roof and the refreshed building exterior significantly improved the property's curb appeal and overall value.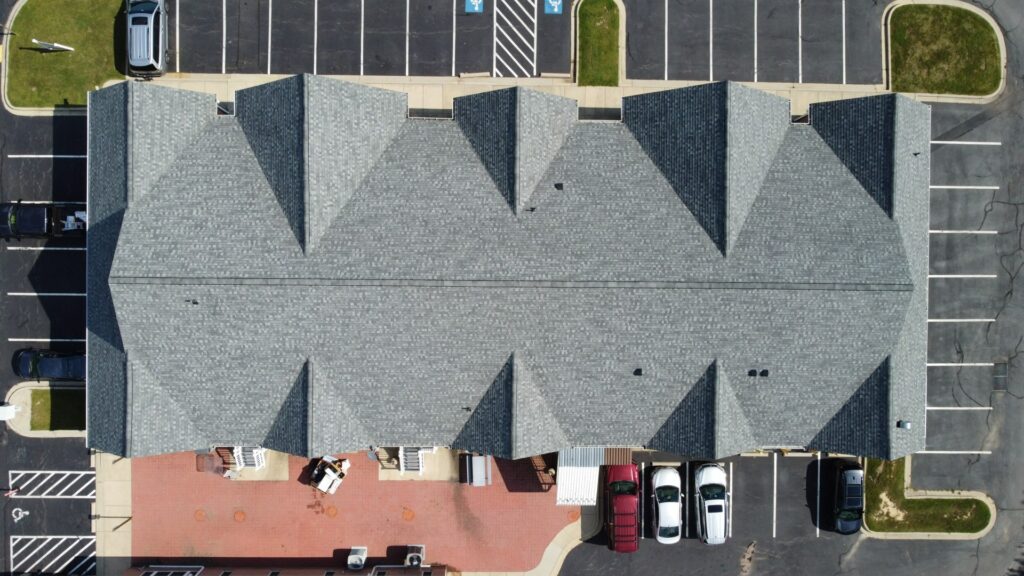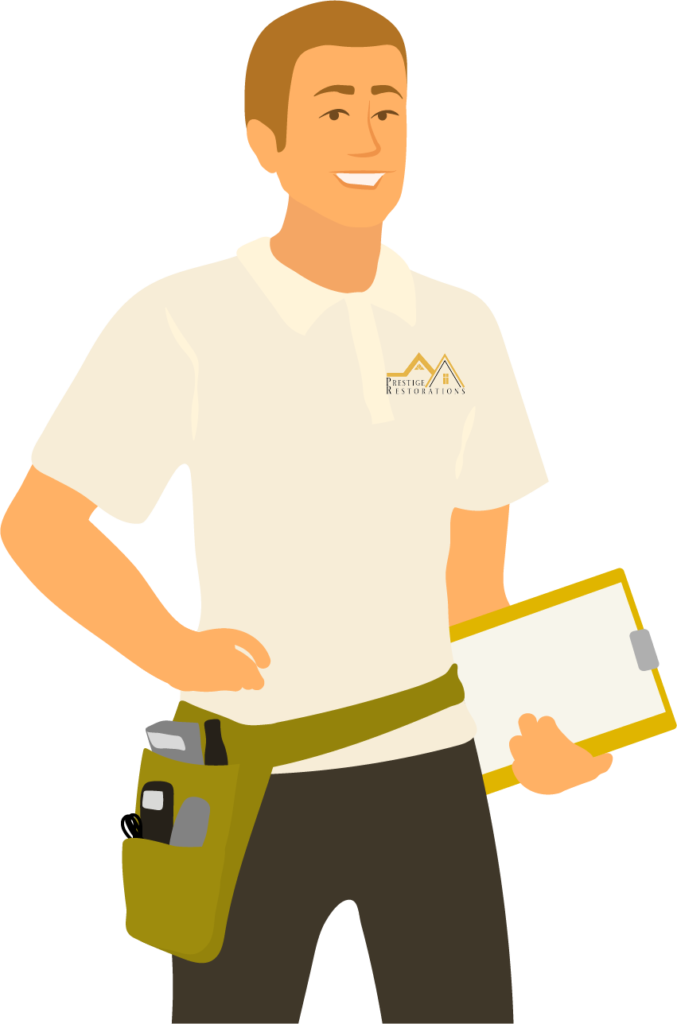 We provide
FREE inspections!
What are you waiting for?
We make it easy, so you don't have to worry!
We will send our team out to inspect your roof, siding and gutters for storm related damages. 
Immediately following a successful insection, our project manager will assit you in calling the claim into your insurance company
An insurance adjuster will want to come assess the property to confirm the claim. Our Project Manager will meet with them as your representative.
Once the adjuster writes up the work order, we'll get right to it installing your new roof, siding and gutters!