Residential Roof Replacement
Waldorf Maryland
This project involved a roof replacement for a residential property located at 2694 St. Peters Church Road in Waldorf, MD. Our team of expert roofers efficiently removed the existing roofing materials and replaced them with new, high-quality roofing products to ensure long-lasting protection and an improved appearance.
The initial assessment revealed that the roof had sustained damage over time due to age and general wear and tear. This damage included curling and cracked shingles, which compromised the roof's integrity and increased the risk of leaks and water damage to the property's interior. Our team conducted a comprehensive visual inspection to assess the full extent of the damage and develop a tailored plan for the roof replacement.
Over time, the roof at 2694 St. Peters Church Road had developed curling shingles due to prolonged exposure to the elements and natural aging of the materials. This issue compromised the roof's ability to provide proper protection and increased the risk of leaks, leading to potential water damage inside the property.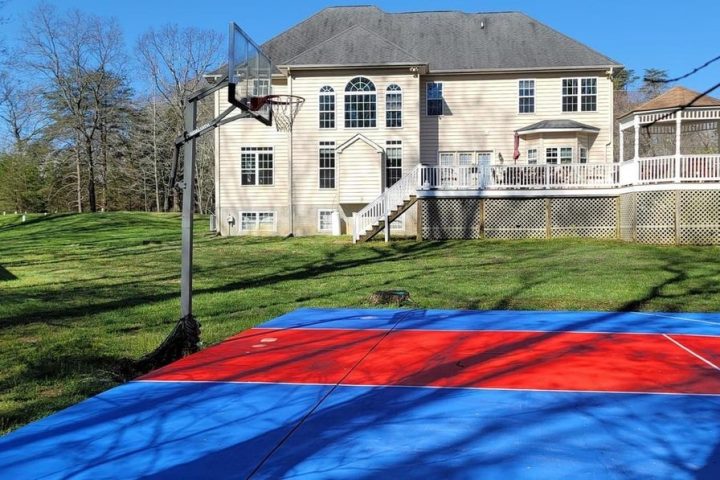 Cracked shingles were also evident on the roof, which further weakened its integrity. Cracks in the shingles allowed water and moisture to seep through, exacerbating the risk of leaks and contributing to the growth of mold and mildew in the underlying roof structure and the home's interior.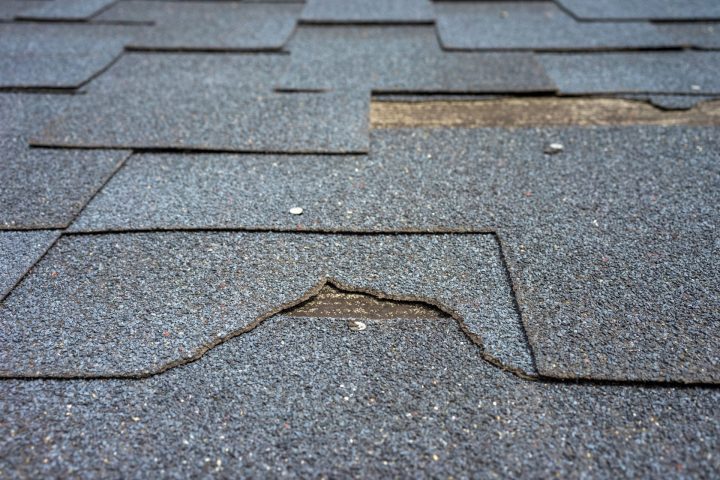 The initial assessment also revealed insufficient or damaged flashing around roof penetrations, such as vents and chimneys. This issue created weak points in the roofing system, allowing water to infiltrate and cause potential leaks, rot, and structural damage to the property over time.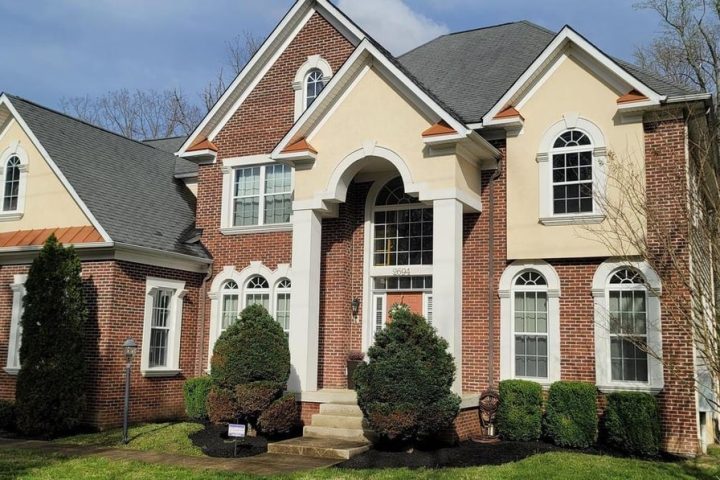 The installation of a new roof at 2694 St. Peters Church Road commenced with our team of skilled roofers, who employed the latest techniques and high-quality materials to ensure a durable and visually appealing roofing system. The project's primary objective was to provide the property with long-lasting protection against the elements, as well as to enhance its overall curb appeal. With a keen focus on attention to detail and adherence to industry best practices, our team worked diligently to deliver a roofing solution that not only met but exceeded the client's expectations, ensuring the longevity and resilience of their investment.
Our team began the installation process by removing the old roofing materials and inspecting the underlying roof structure to ensure its stability. We then installed Top Shield Craftgrade UDL W20 Black synthetic underlayment to provide a durable and water-resistant barrier for the new roof.
Next, our team installed IKO Dynasty AR IR Granite Black shingles with ArmorZone and Class 3 Impact resistance, which offer superior protection against the elements. We utilized industry best practices for proper nailing patterns and the placement of starter strips, drip edges, and ridge vents. In addition, we installed Raytec flashing apron and pre-bent step flashing to prevent potential leaks around roof penetrations.
The entire roof replacement process took approximately one week to complete, resulting in a high-quality, long-lasting roofing system that exceeded industry standards. The new roof not only enhanced the property's curb appeal but also provided reliable protection against potential water damage.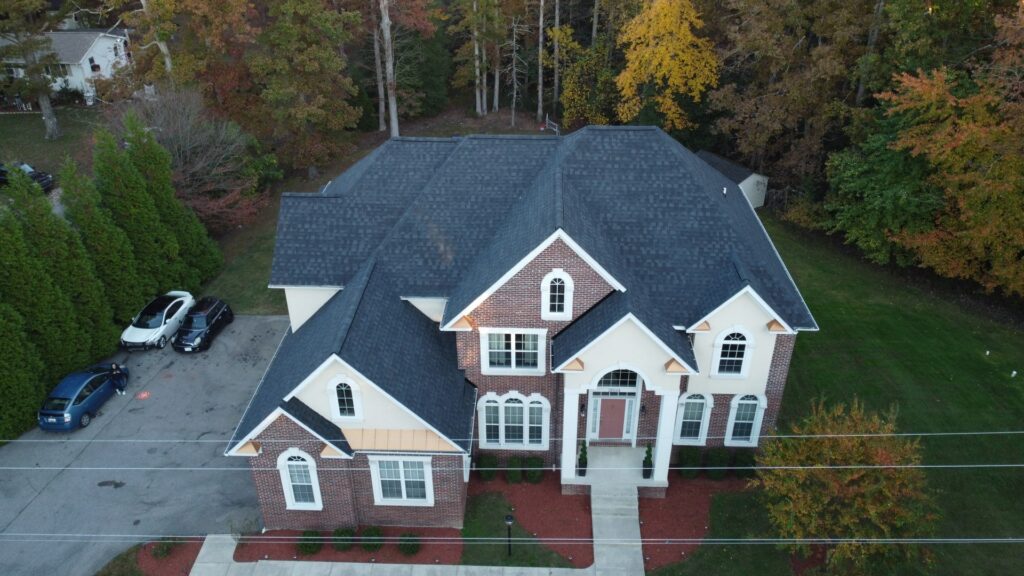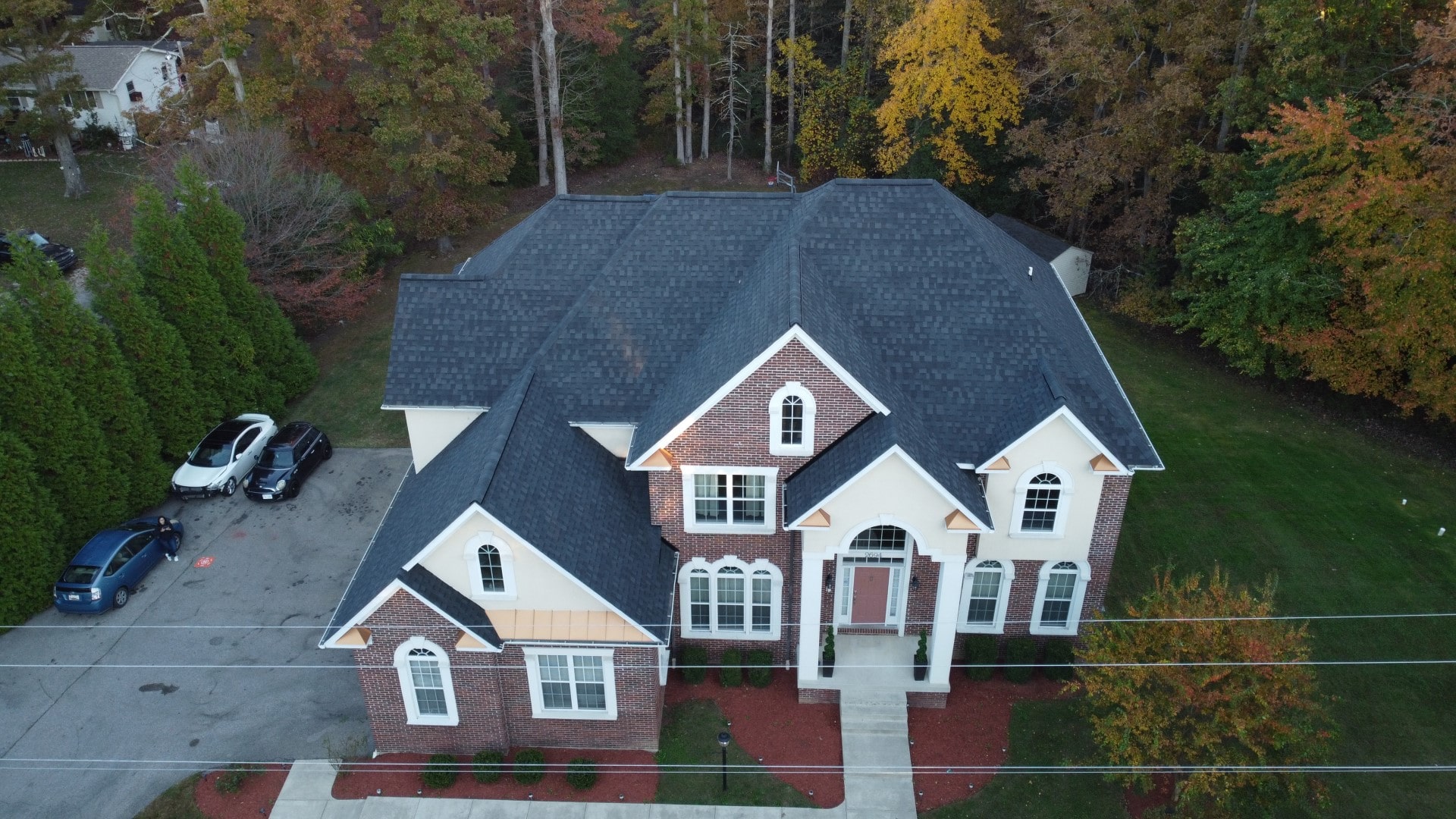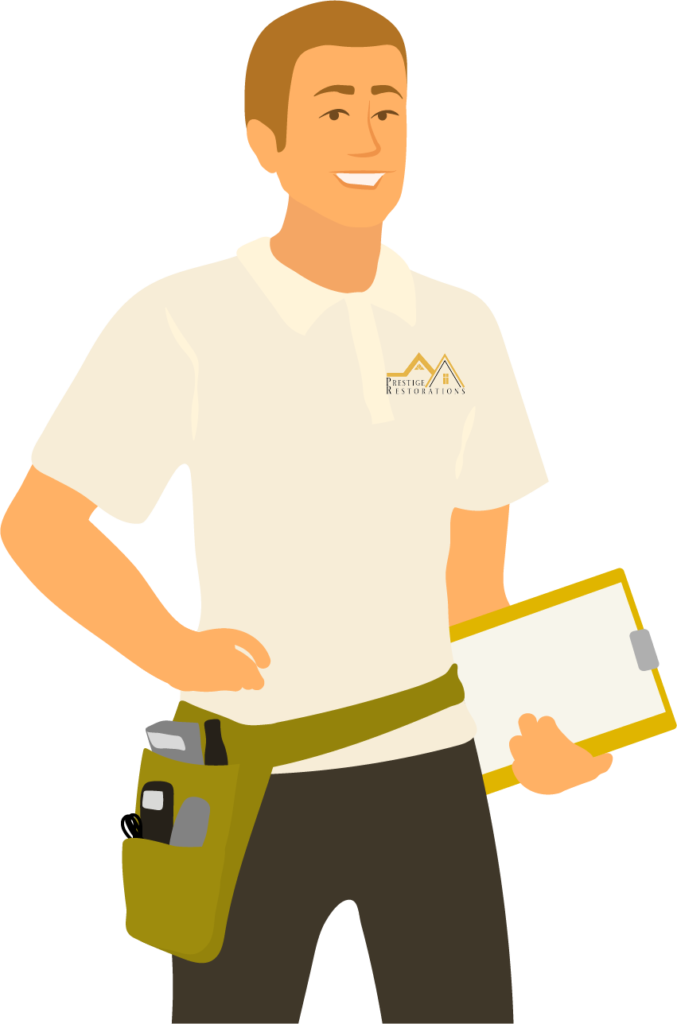 We provide
FREE inspections!
What are you waiting for?
We make it easy, so you don't have to worry!
We will send our team out to inspect your roof, siding and gutters for storm related damages. 
Immediately following a successful insection, our project manager will assit you in calling the claim into your insurance company
An insurance adjuster will want to come assess the property to confirm the claim. Our Project Manager will meet with them as your representative.
Once the adjuster writes up the work order, we'll get right to it installing your new roof, siding and gutters!